State College Drivers Choose Price Motor Sales for the Customer Experience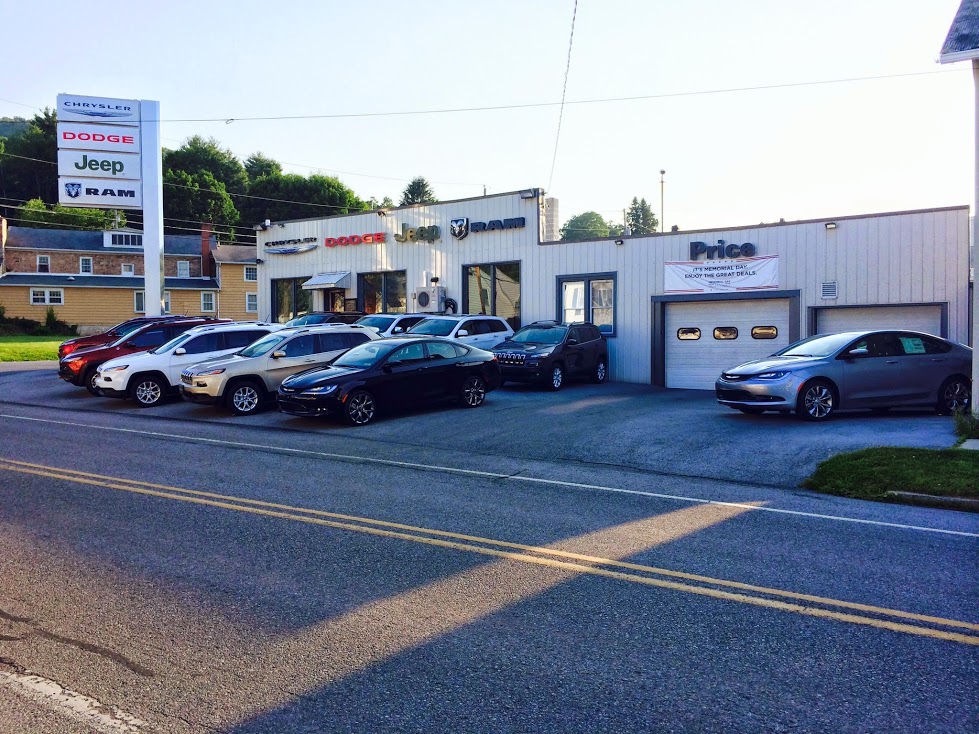 At Price Motor Sales, we're committed to bringing our area the best selection of Chrysler, Dodge, Jeep and RAM vehicles. Our team is always ready to help, and that extends all the way out to folks from areas like State College, PA, as well.
We're very accessible from State College, and those who venture in from there will be treated to a customer experience they won't find anywhere else. You can find a plethora of new Chrysler, Dodge, Jeep and RAM vehicles, with models that fit all kinds of lifestyles.
For those who enjoy luxury Chrysler vehicles like the Chrysler 200 or Chrysler 300 certainly make sense, while people who gravitate to performance often choose Dodge vehicles like the Challenger and Charger. The adventurous like what models such as the Jeep Grand Cherokee, while those who enjoy a tough hauler for work and play love Ram trucks like the popular Ram 1500.
Whatever it is you enjoy, you're sure to find it here at Price Motor Sales. We also offer a selection of used cars, which come in a variety of styles, too.
To learn more about our Chrysler, Dodge, Jeep, Ram dealership serving State College, PA, contact us, or stop in and see us at 288 Water Street in Cassville, PA and we'd be happy to help you.