2018 Ram 3500 Review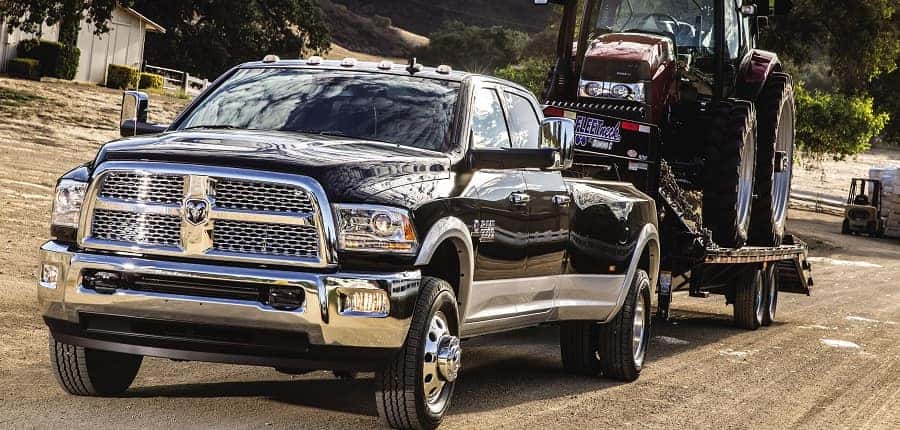 If you're in search of a heavy-duty pickup truck that can handle the toughest tows and hauls, the 2018 Ram 3500 is one of the top options on the market. Like the smaller 2500 models, the 3500 is a powerhouse truck that packs more torque and towing capacity than ever before.
Drivers in Cassville, Mt. Union, and Huntingdon can find out more about this capable pickup truck with our 2018 Ram 3500 review. Please contact us for more information.
Performance and Configurations
Want options? Then the Ram 3500 is the best choice for you. With three engines, two transmissions, six trim levels, three cab options, and two bed lengths, no other heavy-duty truck has as many combinations as the new 3500.
The 3500 comes in a two-door regular cab, four-door crew cab, or a larger four-door crew cab called Mega Cab. It can also be fitted with an 8-foot bed or a 6-foot-4 bed, depending on the cab style.
For engines, you can choose among three options: a 383 horsepower, 5.7L V8 with 400 lb-ft of torque; a 410 horsepower, 6.4L V8 with 429 lb-ft of torque; or a 350 horsepower, 6.7L diesel V6 with a turbocharger and 660 lb-ft of torque.
These engines come with a six-speed automatic, and with a six-speed manual for the diesel. When paired with the six-speed automatic, the diesel is capable of hitting 370 horsepower and 800 lb-ft of torque, and with the specialized six-speed automatic option, those numbers increase to 385 horsepower and 930 lb-ft of torque.
Towing and Hauling Capacity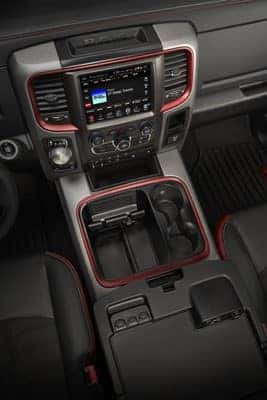 With the powerful diesel engine, incredible torque, specialized six-speed automatic transmission, and improved axle ratio, the Ram 3500 can tow an astonishing 31,210 pounds. Even with the lower axle ratio, this capable pickup can still pull 23,260 pounds.
Payload varies by the configuration, but with the diesel and upgraded transmission, the 3500 can haul up to 6,720 pounds.
Comfort
With so much power and capability, you may think that you have to sacrifice comfort, but not with the Ram 3500. The 3500 is quite possibly the smoothest pickup in this class, and its interior reaches luxury comfort, as well.
Heavily-padded, supportive seats are a rarity for a heavy-duty truck, but the Ram 3500 seats even include lateral supporting for hard corners, armrests with thick padding, and rear bench seats that have plenty of padding for rear passengers. Combined with the whisper-quiet interior that cuts out road noise and engine rumblings, and a load-leveling rear air suspension that aids in both ride quality and towing, you won't find a pickup with a more comfortable ride.
Test Drive the 2018 Ram 3500 at Price Motor Sales
For heavy-duty towing and payload with near-luxury comfort, nothing beats the 2018 Ram 3500. This powerful, muscular pickup truck can do it all, so you never have to compromise on the qualities you really want, in order to find the capability you really need.
Drivers in Cassville, Mt. Union, and Huntingdon can experience the 2018 Ram 3500 in person by visiting Price Motor Sales. Call or visit us today to schedule your test drive!