2018 Ram 5500 Review
For your Mt. Union, Cassville or Huntingdon business to succeed the way that you want and need, you need the right commercial vehicle. Luckily, if you want a commercial vehicle that provides tough performance and customizable features, you can invest in the new Ram 5500HD Tradesman.
When you're behind the wheel of this commercial truck, you'll be able to complete your necessary driving tasks with ease, guaranteeing your customers will be satisfied. Check out our 2018 Ram 5500 review to learn about the features of this commercial truck and to find out why it's such a great choice for your business.
Two Engine Options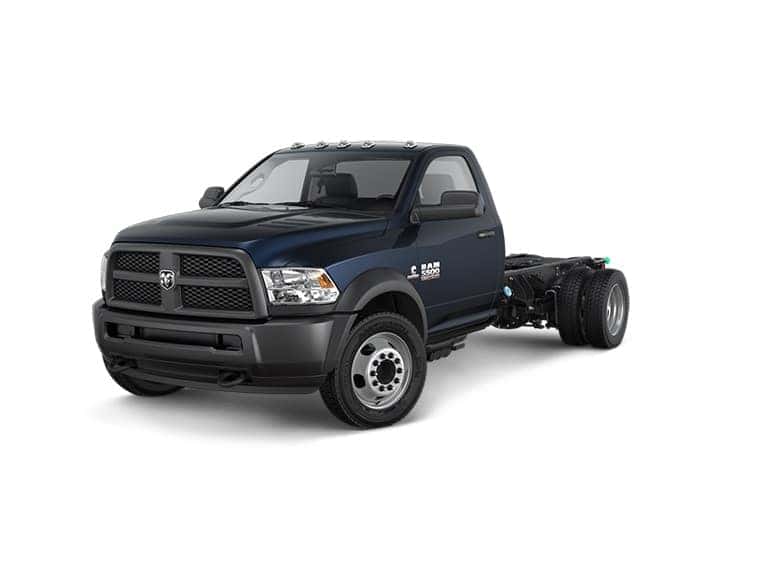 While there are several reasons that the 2018 Ram 5500HD Tradesman makes for a great commercial truck, one of the most enticing characteristics of this vehicle is its two world-class engine options.
The standard engine of this vehicle is a Commercial-Grade 6.4-liter HEMI V8 model that produces a best-in-class 370 horsepower and 429 pound-feet of torque. This engine also offers Fuel Saver Technology to help lower your gas costs. If you need outstanding towing ability, however, you may want to choose the available Class-Exclusive 6.7-liter Cummins Turbo Diesel I6 engine that provides up to 30,600 pounds of towing power.
Unbeatable Durability
When reading Ram 5500 reviews, it's important to examine the durability of this top-notch commercial truck. Whether you're driving on a tough job site or taking a spin around the city, the Ram 5500HD Tradesman is a commercial truck that's built to last.
For starters, the rear steel frame of this truck is strong enough to withstand 50,000-PSI (pounds per square inch) of force, letting you take this truck into tough situations without fear of damage. Also, whether you choose the gas or diesel engine, you'll have access to a warranty that will keep you protected for years to come. If you care about durability, there's no better commercial truck to drive than a Ram.
Features Built for Work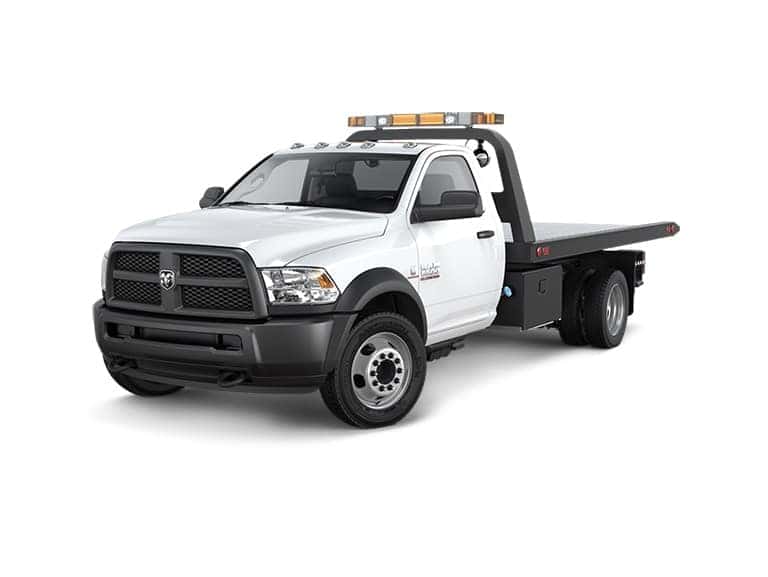 Before you pick your next commercial vehicle, you want to be certain that the model you're choosing will help you complete the toughest tasks imaginable. Fortunately, with the Ram 5500HD Tradesman, even the toughest projects will be a breeze.
For example, with this truck, you'll have access to five power take-off options that are ideal for powering large equipment such as compressors and generators. This truck also works to keep you safe on work sites by providing an Electronic Stability Control system that offers next-level features such as All-Speed Traction Control and Hill Start Assist.
Select the Ram 5500HD Tradesman
After reading this 2018 Ram 5500 review, it should be crystal clear that the 2018 Ram 5500HD Tradesman is the commercial truck designed to meet the needs of your business. If you would like to learn more about the benefits of owning this commercial truck, you should schedule a test drive today at Price Motor Sales.
When you visit Price Motor Sales, you'll be able to work with a dealership team that is wholly focused on meeting your needs, whether you need a commercial truck or a vehicle for your personal use. Find the automobile that's right for your Huntingdon, Cassville or Mt. Union business by shopping with us today.