2019 RAM 1500 Seat Covers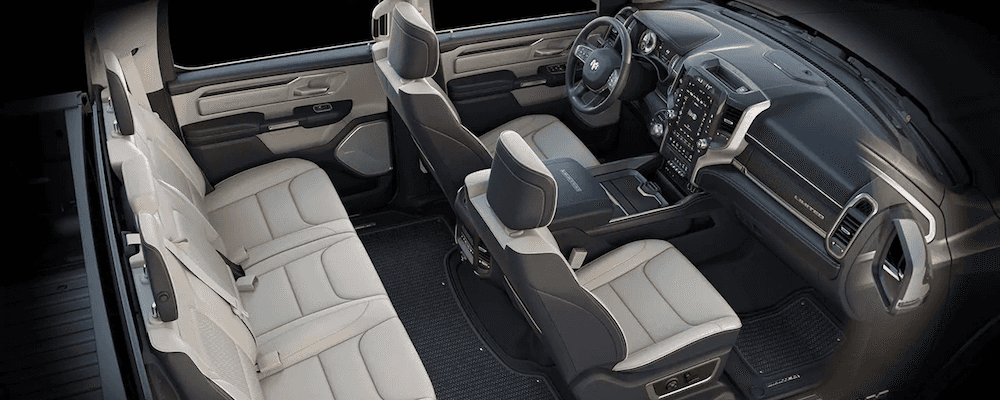 Having the ability to customize your vehicle is one of the most rewarding aspects of vehicle ownership. Once you've driven off the lot, your customization options are seemingly endless! Huntingdon drivers of the 2019 RAM 1500 often use their truck on job sites, causing your seats to get a bit dingy. A simple way to combat the dirt is to invest in a set of seat covers for your new RAM 1500.
Get a Customized Interior with RAM 1500 Seat Covers
Made for both front and rear seats, your seat cover options will vary depending on your 2019 RAM 1500 seat size, and whether you have a regular cab, crew cab, quad cab, bucket seats, or a bench seat. Mount Union drivers can opt for seat armour, prefabricated seat covers, or custom covers for the perfect fit.
You'll find that most seat covers are available in a variety of fabrics, such as leatherette, cotton blends, and neoprene, so you'll have more than enough options to choose from. If you tend to transition your truck from hard work to exciting adventures on a daily basis in Altoona, seat covers made of the right fabric can be a big help in ensuring that your passengers don't step out of your truck covered in dust and dirt.
You might also consider Weathertech seat protectors. We've all seen the commercials: They're thoughtfully constructed to prevent dirt, mud, spills, and other such accidents from wreaking havoc on your upholstery. Do you have small children or pets? They'll be no match for the tear-proof, waterproof material of Weathertech seat covers. Most owners of large, furry dogs can attest to the fact that cleaning their hair off your seats can be difficult, but when you have quality seat covers, the fur removal process is easy.
Customize Your RAM 1500 at Price Motor Sales in Cassville!

When your RAM 1500 seat covers need a good cleaning, all you need to do is remove them and throw them in the wash! Most seat covers can be put in your washing machine without a problem, but you should check the tags to be sure. Consult our parts and accessories department when you're ready to start customizing your RAM 1500 interior, and don't hesitate to contact us with any questions!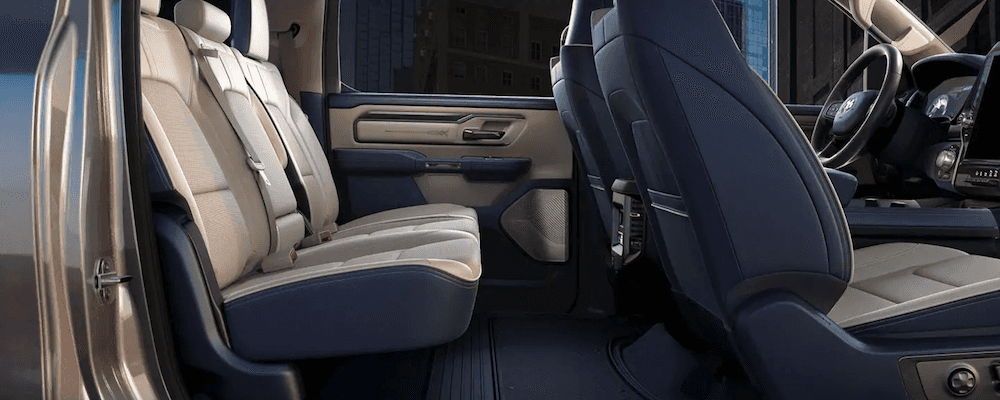 More About Ram 1500 Features
Having the ability to customize your vehicle is one of the most rewarding aspects of vehicle ownership. Once you've driven off the lot, your customization options are seemingly endless! Huntingdon drivers of the 2019 RAM 1500 often use their truck on job sites, causing your seats to get a bit dingy. A simple way to…

The 2019 RAM 1500 is a durable pickup truck designed for high towing capabilities and payload capacity, with a curb weight starting at 4,798 pounds and a gross vehicle weight rating starting at 6,800 pounds. Get more details on the all-new RAM 1500 weight at Price Motor Sales to decide if it's right for your needs in…

If you're researching pickup trucks, you're probably wondering how much a RAM 1500 can tow. When it's properly equipped, this light-duty pickup can tow up to 12,750 pounds. The powerful 2019 RAM 1500 has even earned the accolade of Best-in-Class V8 Engine Towing.* The all-new RAM 1500 is even stronger than its predecessor, the 2018…