Cozy Bed and Breakfasts Near Cassville, PA
Sometimes you just need to get away from it all and spend a relaxing weekend surrounded by enjoyable company and casual entertainment. If this sounds appealing to you, then you'll want to check out some of the coziest bed and breakfasts near Cassville, PA. With accommodating hospitality and a soothing environment, each of these charming getaway locations is a great way to unwind.
Bear's Paw Lodge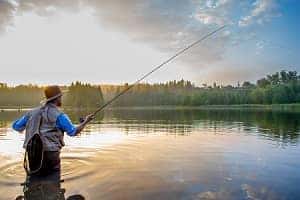 Bear's Paw Lodge is the type of woodsy, rustic destination that will help you escape the turbulence of everyday life. This log lodge is located along a stretch of the Allegheny Mountains, which means the view from your bedroom window is sure to be stunning.
There is a wide range of activities to occupy yourself with at this unique bed and breakfast, including quilting retreats and numerous lake activities like fishing or boating. The lodge also features a garden level multipurpose room and a sauna.
To keep up with all the activity around Bear's Paw Lodge, just follow their Facebook page.
Gage Mansion Bed & Breakfast
If you want to enjoy a getaway filled with extravagance and refinement, the Gage Mansion Bed & Breakfast is a must-visit destination.
Upon visiting, you'll be entranced by the Victorian era architecture which features notable stylings such as a carved wooden staircase and six elegant fireplaces. Each room comes equipped with individually controlled air conditioning and heat, a TV with satellite programming, and comfortable premium linens.
You can further customize your visit by selecting from one of the many specialized packages available. These packages often include added amenities for couples. You can also explore surrounding area attractions such as Raytown Lake, Rothrock Outfitters, Lincoln Caverns, and Penn's Cave.
To learn more about the Gage Mansion Bed & Breakfast, simply visit their Facebook page.
The Inn at Solvang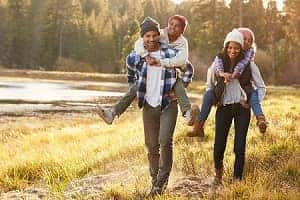 The Inn at Solvang is a breathtaking bed and breakfast that looks and feels like a living fairy-tale. The charming estate is surrounded by a forest, and spacious lawns stretch out across the property. This southern colonial home is also very tranquil. You can spend your days strolling through the scenic woods, or fishing on the private trout stream.
You'll also find an abundance of culture at Solvang, with classical texts lining the bookshelves, and a grand piano and harpsichord located in the music room.
By visiting The Inn at Solvang Facebook page, you can check out reviews, photos and videos related to this quaint bed and breakfast.
Treat Yourself at a Bed & Breakfast Near Cassville, PA
You deserve some time to yourself, and these popular bed and breakfasts near Cassville, PA, are the perfect place to enjoy a relaxing weekend. If you're headed to the State College, PA area, we also have some great bed and breakfast recommendations there!