Best Florists near Cassville PA
Imagine it: You're struggling to find the perfect gift for your loved one's birthday, graduation, wedding, or any other event, but nothing seems to fit their sparkling personality. Well, when you're in this conundrum, the ideal choice for you is a bouquet of freshly-picked and beautifully fragrant flowers.
Fortunately, we're here to help you designate the most dazzling bundle of blossoms with our guide to the Best Florists near Cassville, PA. Before long, you'll be presenting your spouse, family member, or friend with an assortment of aromatic blooms that they're sure to love.
Colonial Florist and Gift Shop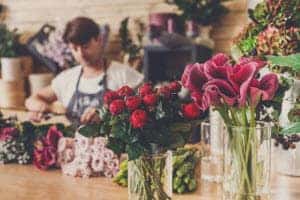 No matter who you're planning to bestow your blooms to, it's essential to get a sense of their style preferences and tastes. And at Colonial Florist and Gift Shop, you'll find every variety of flower you need to build the ideal bouquet.
In addition, feel free to select one of the ready-made bundles that are filled with seasonal blossoms like Lilies, Gerbera Daisies, Daffodils, and much more.
So, regardless what their favorite flower may be, you'll have it included in the assortment and delivered to their home. That way, you can send them some love, even if you live far away.
And if you know your friend or family member loves sweet treats, be sure to adorn their gift with some of this destination's candy and chocolate selections.
Take a look at what some of their satisfied customers have to say on their Facebook!
Susan's Floral Art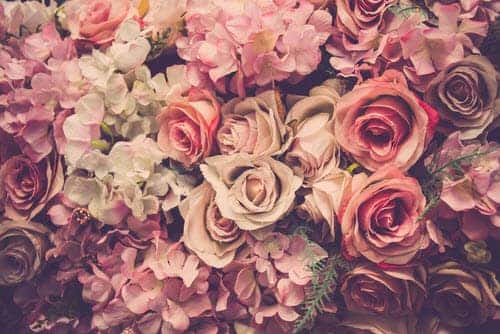 With over 25 years of flower-design experience, Susan Zaludek of Susan's Floral Arts knows how to carefully craft a bouquet of blossoms that's straight for the heart. Every bloom included in your bouquet has been specifically chosen to align with your tastes, the ambience of your event, or anything else.
For example, if you're planning a baby shower for your daughter, all you have to do is check out their online collection of gorgeous arrangements like "Welcome Baby Boy" or "Welcome Baby Girl," which please your eye with celebratory hues of blue or pink.
Looking to design something yourself? All you have to do is visit their Custom Orders and provide their team with details on the specific flower varieties you'd like in your assortment. That way, we can cater to the aesthetic tastes of your loved one.
On top of that, this flora emporium presents convenient options like delivery services to different counties across the area. With this perk, you can schedule when your gift will arrive so that they'll have a surprise waiting for them at their front door.
Visit their Facebook profile for photos of their unique creations!
Vaughn's Flowers & Gifts
To really put a smile on the face of your spouse, child, grandparent, or lifelong friend, why not put your trust in the hands of Vaughn's Flowers & Gifts?
Here, you can opt for their Designer's Choice service, with options ranging from Cheerful to Ultra Fab. By choosing their bouquet expertise, this team of floral fanatics will utilize the freshest and highest quality blooms available.
Celebrating an anniversary? Surprise your sweetie with a house full of romantic flowers, whether they prefer classic Red Roses, exotic Orchids, delightful Daisies, or any other type of blossom. Or welcome in a new season with whatever kind of flower that best represents Spring, Summer, Fall, or Winter.
Check out their wreaths and displays for any holiday on their Facebook page!