It's Tee Time at the 3 Best Golf Courses Near Cassville PA

Are you an avid golfer? Did you know Cassville, PA, is home to some of the finest golfing around? We've done our homework and found the three best golf courses near Cassville. Read on to get a sneak peek of each one, and use Uconnect® on your CDJR vehicle if you need navigation help!
Greencastle Golf Club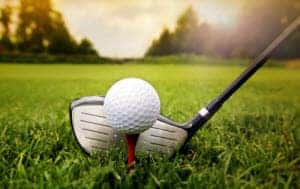 Greencastle Golf Club provides a family owned, family friendly environment along with a welcoming and knowledgeable staff. This 18-hole course sits comfortably within the south-central part of Pennsylvania near interstates 70 and 81 and has amazing views of the area that include wetlands and ponds.
Whether you're a novice or a seasoned golfer, the club pro shop has all the right equipment to help you improve your game. They offer club fittings as well as repairs from new grips to a broken shaft.
The club restaurant, the Fireside Pub, is perfect for a light breakfast before your round, a fresh salad for lunch, and a hardy dinner or refreshing drinks on the patio after a good day on the course.
Greencastle also offers golf pro lessons for all skill levels and a manicured driving range and practice green to help you get those strokes down.
Be sure to go to Greencastle Golf Club's Facebook page for event announcements and great shots of the course.
Penn National Golf Club and Inn
Penn National Golf Club and Inn is home to two unique courses, Founders and Iron Forge. Founders opened in 1968 and was updated in 2006. It has been given a rating of four stars from Golf Digest, while Zagat gave it a 27-point rating. The course offers a challenging experience to any skill level. In particular, the last five holes are designed to be especially demanding.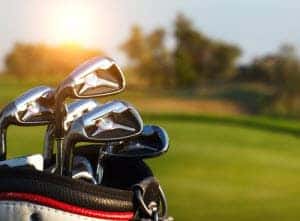 The second course, Iron Forge, opened in 1997 and received a four-star rating from Golf Digest and 25 points from Zagat. Located at the base of South Mountain, Iron Forge provides quite the backdrop. In fact, anywhere you look, you're presented with miles and miles of beautiful landscape.
You can book your tee times online for both courses up to 30 days ahead of time.
For updates and one-of-a-kind scenic views, visit Penn National Golf Club and Inn on Facebook.
Penn State Golf Courses
If you're up for a challenging golfing experience enhanced by luscious scenery and first-class amenities, you'll want to check out Penn State Golf Courses. The stunning surroundings perfectly compliment these expertly designed courses.
Apart from great golf on two different courses, you can also expect a quality practice facility that features a driving range, four putting greens, and a bunker area.
Over in the Walker Clubhouse, you'll find the Golf Hop that has all the equipment and accessories you need to improve your game. There's also the Nineteenth Hole Café, which is the ideal spot to relax and take in a satisfying meal after a good round of golf. Or, if you'd like to venture off the course while still staying in the State College area, check out our favorite Pennsylvania breweries for a cold refresher – the perfect end to a perfect day on the green.
See Penn State Golf Courses on Facebook to get a peek of what you can expect.
Book Your Tee Time Today
Get your clubs out and get ready to take on the three best golf courses near Cassville, PA. Greencastle Golf Club, Penn National Golf Club and Inn, and Penn State Golf Courses are certainly up for the challenge. Are you?