The 3 Best Places to Spend St. Patrick's Day
Kick your St. Patrick's Day celebration up a notch by heading out to celebrate in style! These three places are worth checking out if you're looking for a good time on March 17, or even year-round.
Al's Tavern
Family-owned and -operated for over 50 years, Al's Tavern is more than just another corner bar. You'll want to try everything on the menu, and it's a great place to go green on St. Patrick's Day, with 16 draft beers on tap.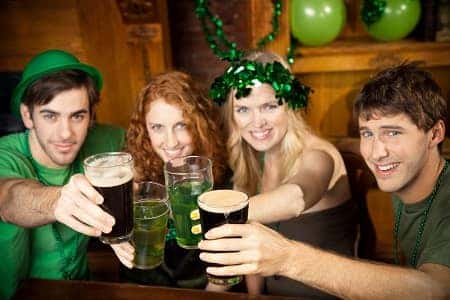 Al's is well-known for their award-winning wings, complete with homemade bleu cheese dressing. Best of all, you can get them late, too, as the kitchen closes at 1:00 AM Monday through Saturday and at midnight on Sunday. It's also a fun place to watch your favorite teams, with 15 HD screens and all the sports action you can handle.
Check out their website for more information and to check out their mouthwatering menu.
McMurtries Tavern
McMurtries Tavern has been in business since the prohibition era, so you know you can count on them to do it right for St. Patrick's Day. While the business has obviously undergone some changes since then, they're committed to one thing: making sure you can get some of the best drinks and bar food around.
You can check out their wing night on Wednesday, but whether you're going hot, medium, mild, or trying another flavor, they're delicious on any day that ends in Y. If you're in the mood for something other than wings, try out a juicy burger, tasty sandwich, or delicious cheesesteak.
To see the full menu or to check out their hours, visit the McMurtries Tavern website or head over to their Facebook.
Spruce Creek Tavern
For good eats and drinks in a comfortable atmosphere, Spruce Creek Tavern is worth the trip. Whether you're a local or visiting from out of town, you're always welcome for St. Patty's Day or any other day on the calendar.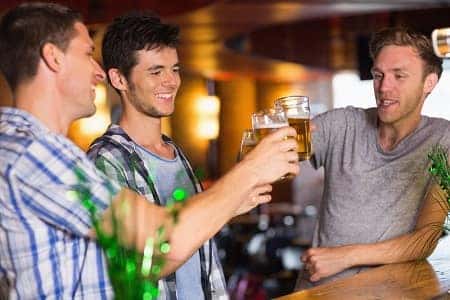 There are delicious specials worth coming for: Tuesday nights focus on an Italian specialty, Wednesday is wing night, and Thursday features beef short rib. Don't forget to try out the fresh cut French fries. You can add cheese, bacon, or gravy, or even experience special flavors like honey sriracha, maple bourbon, or Old Bay.
The tavern, open Tuesday-Saturday, has a website where you can see the full menu and list of daily specials.
Make St. Patrick's Day Special
Celebrate this St. Patrick's Day by visiting these fine Central PA establishments. You'll find a warm, welcoming atmosphere no matter where you go, for a fun night out on one of the best party days on the calendar!