Our Vehicle Comparisons
Welcome to the Price Motor Sales library of Chrysler, Dodge, Jeep, and Ram comparisons! We're so glad that you found this page, because we created it for our friends in Cassville, Mt. Union, Huntingdon, and all the surrounding Pennsylvania communities. We encourage you to take advantage of these articles.
Chrysler Pacifica vs. Toyota Sienna
Dodge Grand Caravan vs. Honda Odyssey
Jeep Cherokee vs. Chevy Equinox
Jeep Compass vs. Subaru Crosstrek
Jeep Compass vs. Volkswagen Tiguan
Jeep Grand Cherokee vs Ford Explorer
Jeep Grand Cherokee vs. Toyota Highlander
Ram 1500 Crew Cab vs. Quad Cab 
Ram 5500HD vs. Ford F-550 Performance
What exactly is a vehicle comparison?
A vehicle comparison is a guide that pits two competing models against each other; it then tells you how they compare in terms of a variety of categories, such as engine power, performance specifications, fuel efficiency, safety, technology, interior amenities, exterior design, entertainment features, and lots more.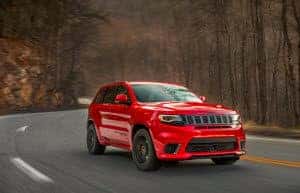 Vehicle comparisons are a major cornerstone of automotive research, and they can seriously help you as you continue along your journey. It doesn't matter whether you just started your search for your next vehicle, you're about to pick up the phone and make the purchase, or you're somewhere in between—our Chrysler, Dodge, Jeep, and Ram vehicle comparisons will be a major asset for you. Check 'em out!
How are our comparisons unique?
There are a few things about our Price Motor Sales comparisons that make them a cut above the rest. First, they're well written, easy to read, and completely free of confusing jargon. Next, we cover a whole slew of makes and models, from Chryslers and Dodges to Jeep and Rams, and each of these will line up against its top competitor, so you can rest assured that you're getting an accurate picture of the current market.
Finally, each guide will provide you with directions on how to get in touch with our dealership. Down at the bottom of the page, you'll find information on how to call us, reach out online, or stop by in person.
Browse this page, pick a comparison, click on the link, and read away!
Essentially, that's about all there is to it—scroll through this page, choose a comparison that interests you, follow the link, and start reading. Then, reach out to us with questions… Or set up a test drive!
Price Motor Sales is here for the drivers in Huntingdon, Mt. Union, and Cassville—we're here for you.