Chrysler Jeep Dodge Ram Warranty Coverage
Drivers in Huntingdon and Mount Union love buying a car from Price Motor Sales thanks to our excellent selection of Dodge warranties. Below, you can find in-depth information of each Mopar® warranty, including the Dodge Extended Warranty, Dodge Powertrain Warranty, and more, so you have the knowledge to choose the best one for your new Dodge Charger or Dodge Journey. Discover more with Price Motor Sales!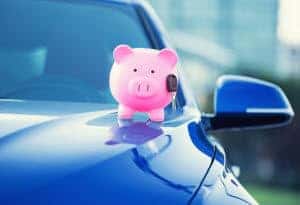 Dodge Basic Limited Warranty
If you opt for the Dodge Basic Limited Warranty, your vehicle will be covered for up to 36,000 miles or three years. This coverage encompasses your vehicle from bumper-to-bumper and includes the body and electrical system. It also includes additional services like towing and is transferable to another driver if someone else becomes the owner within the coverage period.
Dodge Extended Warranty
What is commonly known as the Dodge Extended Warranty may also be referred to as the Mopar® Lifetime or Dodge Lifetime Warranty, and allows for coverage of up to 5,000 components on your vehicle once your standard warranty expires. This plan is best suited for Altoona drivers planning to keep and drive the same vehicle for an extended amount of time. Here are some of the components that are covered in this warranty:
Steering
Anti-lock brakes
Transmission
Engine
Driveline
and much more!
The Dodge Extended Warranty also features key fob replacement and repair coverage, towing costs, roadside assistance, and rental car allowance. There aren't many other brands that offer a warranty as fully-featured as this one!
Dodge Powertrain Warranty
Vehicles protected under the Dodge Powertrain Warranty are covered for up to 60,000 miles or five years. It's also a transferable warranty, so if somebody else comes to be the owner within that time frame, they're still covered by the warranty. Here are some of the great features you get with this warranty:
Part and labor costs for any repairs or replacements that are covered by the warranty.
Towing services to nearby certified CDJR dealerships are also covered.
Transmission Coverage that includes the transmission case, torque converter, pressure and speed sensors, and the transmission range switch.
Drive Systems Coverage that allows for coverage on front-wheel drive, all-wheel drive, rear-wheel drive, and four-wheel drive.
Gas Engine Coverage which includes the vehicle's cylinder block, intake and exhaust manifolds, and oil and water pumps.
Get Excellent Warranty Coverage with Your New Dodge Vehicle at Price Motor Sales!
Do these plans look as good to you as they do to us? Take a look at our entire lineup of new vehicles, find your favorite, and stop by to get some hands-on experience with it. You can always contact us if you need any help with anything, and don't forget to schedule a test drive today!