Jeep Wrangler for Sale near Huntingdon, PA
While the Jeep Wrangler is a tough, rugged compact SUV known for its off-road prowess, it also offers plenty of convenience, comfort, and technology features that make it a versatile option for many drivers.
If you're searching for a Jeep Wrangler for sale near Huntingdon, PA, look no further than Price Motor Sales. We offer a wide selection of new and used Wrangler models, all in a variety of trim levels and options, so we're sure you can find the perfect match for your needs!
About Huntingdon, PA
Huntingdon is a borough in Pennsylvania situated along the bank of the Juniata River. It's the largest population center near Raystown Lake, a 28-mile flood-control reservoir, and boasts plenty of agricultural and outdoor recreational areas that add to its natural beauty.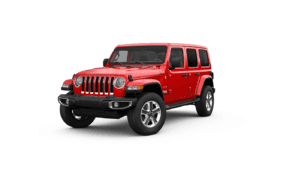 Huntingdon is also home to part of the Allegrippis Trail System, one of the most popular mountain bike trails in the world. In addition to mountain biking, visitors to this area enjoy hiking, trail running, snowshoeing, and cross-country skiing. Other popular wilderness trails in the area include the Terrace Mountain Trail and the Standing Stone Trail.
If you want to take in the splendor of the great outdoors near Huntingdon, PA, there's no better way than behind the wheel of a Jeep Wrangler.
Browse Our Inventory of Jeep Wranglers
With two body styles, four trim levels, several option packages, and even more standalone options, few vehicles offer the customization choices the Jeep Wrangler does. From off-road-oriented four-wheel drive models to luxury, family-oriented four-door SUVs, the Wrangler lineup can be anything it needs to be.
Fortunately, our dealership carries a huge inventory of new and used Jeep Wrangler models, giving you the selection you need to find the perfect model in the perfect color. We can also help you learn how to take the doors off your Wrangler, or customize your Jeep in other ways, at home! Our friendly sales team will be happy to work with you to determine the type of vehicle that works best for your lifestyle and make recommendations for vehicles that might be a good fit.
Jeep Wrangler Financing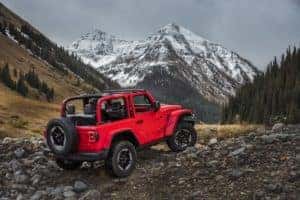 Once you find the right match, it's time to visit our finance department to speak with one of our experts about your financing options. Regardless of your credit situation, we're sure we can help you get a great rate on your auto loan so that you can drive your Wrangler off the lot feeling secure in your purchase.
If you want to be more prepared before you shop, we offer many tools and resources on our website. Here, you can value your trade, get preapproved financing, estimate your payment, and conduct research, all from the comfort and convenience of your own home. When you're ready, you can visit the dealership prepared to shop.
Find Your Next Jeep Wrangler
If you're in search of a Jeep Wrangler for sale near Huntingdon, PA, visit Price Motor Sales to browse our inventory of new and used Wrangler models. Many local drivers count on us for all their automotive needs, so call or stop by today to see how we can help you!