2018 Chrysler Pacifica vs Toyota Sienna

All families from Mt. Union, Cassville and Huntingdon deserve reliable transportation, and if you're looking for a new vehicle for your family, you should consider investing in a high-quality minivan such as the Chrysler Pacifica or the Toyota Sienna.
The Pacifica and the Sienna are two of the leading models in the minivan class, providing features that families both large and small will appreciate. If you want to know which of these minivans is right for you, it's important to check out some of their most interesting features. Here are some facts that will help you decide between thee Chrysler Pacifica vs Toyota Sienna so that you can be sure your family has the right minivan. Schedule a test drive online today.
Chrysler Pacifica vs Toyota Sienna: Interior Versatility

For families looking for a new vehicle, there's nothing more important than having access to a versatile interior. Luckily, both the Chrysler Pacifica and the Toyota Sienna provide flexible interiors that should more than meet your needs.
If you're driving the Sienna and need a little extra cargo space, you can take advantage of the Split & Stow™ 3rd-row seat. For even more versatility however, you need the Pacifica, which provides 243 different seating configurations, allowing you to choose a layout that precisely meets the needs of your family.
Compare Tech Options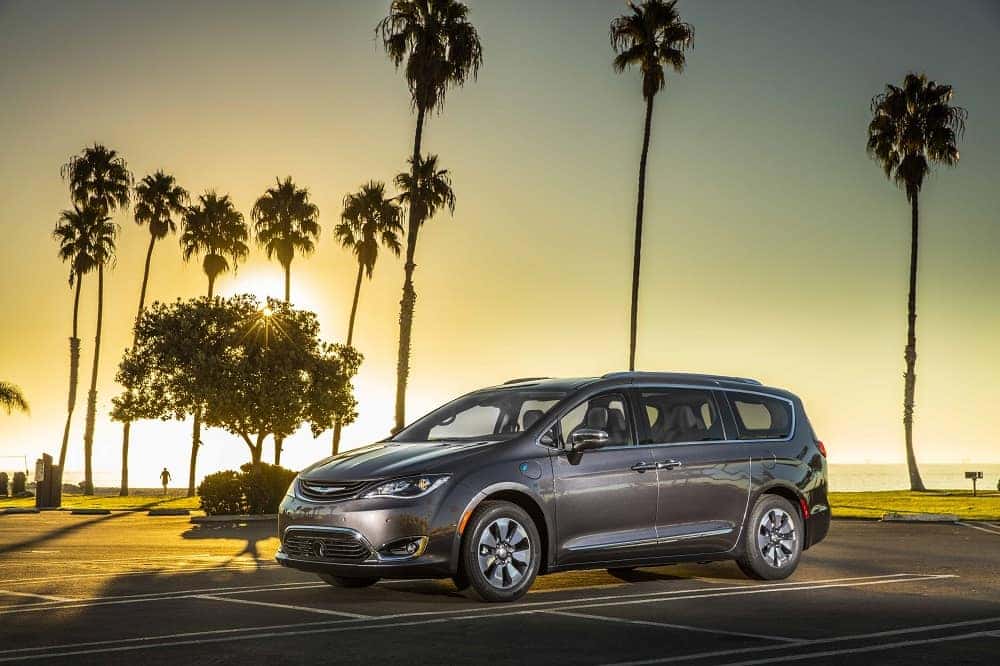 Getting the right technology is another important part of picking your next family vehicle, which is why comparing the tech features of the Chrysler Pacifica vs. Toyota Sienna is a good solution for choosing between these popular models.
Whichever vehicle you choose, you'll have access to a rear-seat entertainment system that includes dual screens, a Blu-Ray player and wireless headphones. However, only in the 2018 Chrysler Pacifica will you be able to enjoy an available Harman Kardon premium surround sound system that features twenty high-quality speakers. The Pacifica also features a larger touchscreen infotainment system than the Sienna.
Minivan Safety Systems
If you need just a little more information to help you choose between the Chrysler Pacifica and the Toyota Sienna, you should examine the safety features offered by these minivans.
For instance, choose either of these models, and you'll have access to smart safety features such as advanced cruise control, a pre-collision system and lane departure warning. However, if you pick the Pacifica, you'll also be safer while parking your vehicle thanks to standard ParkSense Rear Park Assist with Stop and available Parallel and Perpendicular Park Assist.
Drive the Chrysler Pacifica
When you're ready to purchase your next family minivan, you have two great options in the Chrysler Pacifica and the Toyota Sienna. However, when comparing the Chrysler Pacifica vs Toyota Sienna head-to-head, it's clear that the Pacifica is the better choice. Take the 2018 Chrysler Pacifica for a test drive today by visiting Price Motor Sales.
Finding the vehicle that fits your driving needs is easy when you shop at Price Motor Sales. When you visit our lot, our team will listen to your needs and help you browse our pre-owned and new models so that you can hit the road in Huntingdon, Mt. Union and Cassville in the automobile that fits you perfectly. Visit us today to learn more about our vehicle selection.