Crew Cab vs. Quad Cab
Shopping for a new RAM truck near Huntingdon? You probably already know about the unparalleled performance and towing power you can expect from one of these powerhouse pickups, but RAM has even more to offer than that. Every driver has unique needs for their truck, and with the option of a Crew Cab or Quad Cab for your new RAM, it's easier than ever to find something that checks off every box on your list of requirements. If you're asking yourself, "What is the difference between a Crew Cab and Quad Cab on Dodge RAM trucks?" or "What is a Quad Cab truck?" you've come to the right place! Explore Crew Cab vs. Quad Cab with Price Motor Sales, below.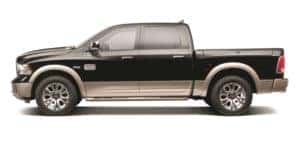 RAM Quad vs. Crew: Cargo and Passenger Space
If your new RAM is going to be both a work truck for Mount Union job sites and a family vehicle, you might want to opt for the Crew Cab, which offers more passenger space. Or, if you're strictly business and your greatest concern is having plenty of bed space, you'll probably want to opt for the Quad Cab, which offers a larger bed.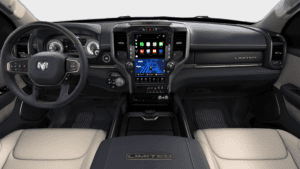 Crew Cab: A Crew Cab is an extended pickup truck cabin that offers two rows and four doors. Benefits include:
More interior space
Boosted rear legroom
Rear seat armrests
Larger rear doors
Quad Cab: While cabs for Quads have two rows of seating and four doors, they're generally more focused on cargo room. Benefits include:
Lighter and smaller size
Better gas mileage
Usually less expensive
More cargo capacity
Overall, both Crew Cabs and Quad Cabs are a type of pickup truck that will give you two rows of cabin seating and four doors. The Crew Cab, however, is more about passenger room and amenities while the Quad Cab is more about cargo space, efficiency, and affordability. Your choice all depends on your needs!
Which RAM Trucks Come with Quad or Crew Cabs?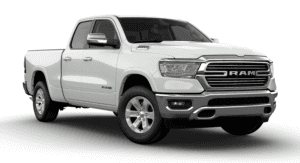 Regardless of what your particular needs might be, you can find the truck to meet them in the Price Motor Sales showroom in Cassville. We often carry many different configurations of Crew Cab and Quad Cab RAM 1500 and RAM 2500 models, including:
RAM 1500 Tradesman Crew Cab
RAM 1500 Tradesman Quad Cab
RAM 2500 Tradesman Crew Cab
RAM 1500 Laramie Crew Cab
RAM 1500 Express Quad Cab
RAM 1500 Big Horn/Lone Star Quad Cab
And plenty of other exciting pickup trucks!
Explore RAM Quad vs. Crew at Price Motor Sales!
It's one thing to compare the Dodge Crew Cab vs. Quad Cab online, but it's a wholly different experience when you compare them in person at Price Motor Sales! When you're ready, schedule a test drive in any RAM model you like. While you're here, our RAM specialists will show you how to use convenient features, like Uconnect® and the Parkview® Rear Back-Up Camera. Of course, if you have any questions today, you're welcome to contact our team anytime. If you'd like to continue your research on RAM trucks, compare the 2019 RAM 1500 vs. Chevy Silverado to see how the RAM is able to best its top competitors.