2018 Jeep Compass vs Cherokee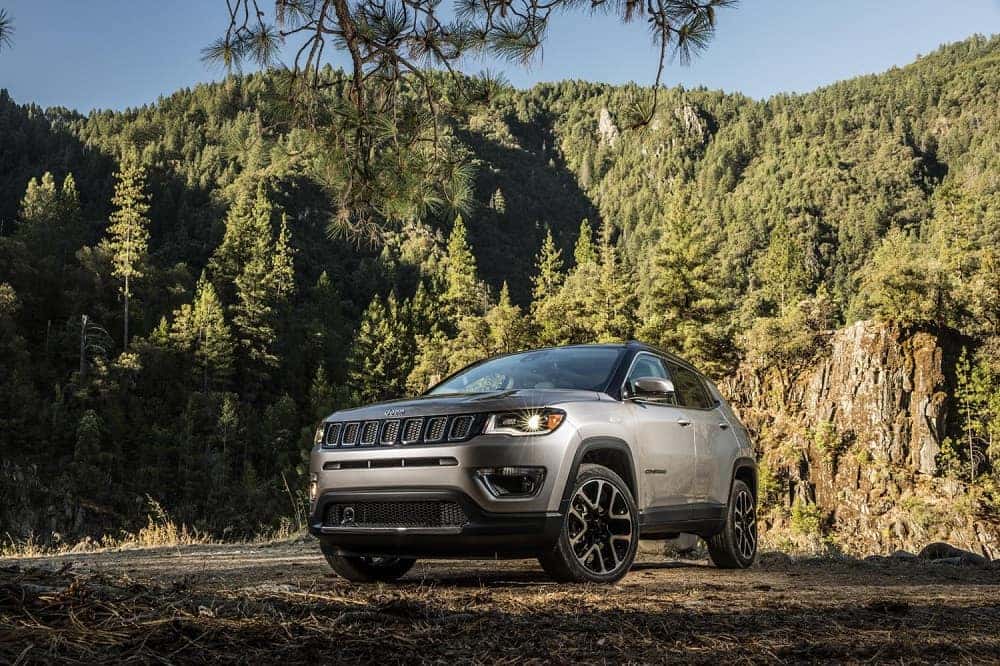 If you've been looking for a new SUV to help you and your family get around Huntingdon, Mt. Union, and Cassville, you should check out the Jeep Compass and Jeep Cherokee. Driving either of these models is a great choice, particularly if you value dependable performance and innovative features.
Because there are some differences between these two SUVs, we've prepared this quick comparison of the Jeep Compass vs. Cherokee, so you can decide which vehicle fits your wants and needs.
Jeep Cargo Capacity
Cargo space is one of the most important features to examine in any vehicle. You want to be sure you have the room you need to transport your luggage on a vacation, or your groceries home from the store. Let's take a look at the cargo capacities of the 2018 Compass and the Cherokee, so you can be sure you're getting the space you need.
Both SUVs offer 60/40 split-folding seats that can be folded down to expand cargo space. When you fold these seats down in the Cherokee, you'll have 54.9 cubic feet of storage space. In the Compass, you'll be able to use 59.8 cubic feet of space with the rear seats folded. With the rear seats up, the Compass offers 27.2 cubic feet of space and the Cherokee provides 25.8 cubic feet of cargo space.
SUV Engine Options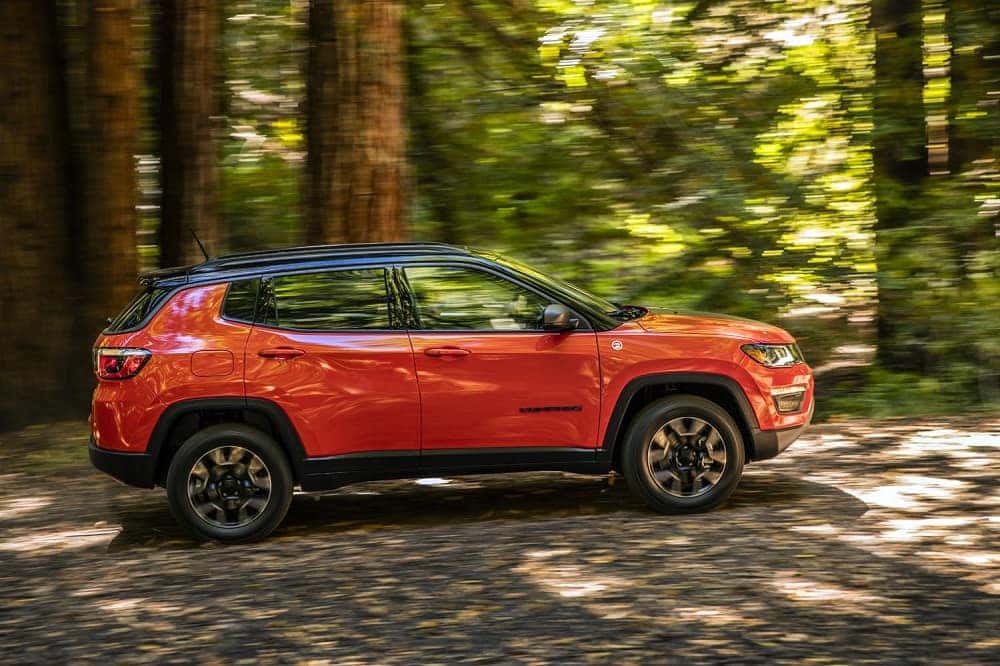 When you're trying to choose between the Jeep Compass vs. Cherokee, it's a good idea to take a look at their engine options so you can be certain you're getting the best driving experience possible.
Whichever SUV you choose, a 2.4-liter Tigershark MultiAir® engine will come standard. In the Compass, this engine produces 180 horsepower and 175 pound-feet of torque. In the Cherokee, you'll have the same amount of horsepower but 170 pound-feet torque. The Cherokee also offers two available engines: A 3.2-liter V6 that is rated at 271 horsepower and 239 pound-feet of torque; and, a 2.0-liter engine that outputs 270 horsepower and 295 pound-feet of torque.
Active Accident Avoidance
The great thing about choosing either of these Jeep SUVs is that you'll have access to optional accident avoidance features. When you add these features to your vehicle, you'll be able to limit your possibilities for a serious collision.
For instance, both vehicles offer blind spot monitoring systems that will warn you if a vehicle is out of your field of vision, and a lane departure alert feature that will give you a notification if you're drifting. Choose the Cherokee, and you'll also have the option of adding such intuitive features as full-speed forward collision warning and adaptive cruise control with stop and go.
Pick Your Jeep at Price Motor Sales
No matter which of these SUVs you choose, you're guaranteed the type of world-class driving experience you can only find in a Jeep. If you need some help choosing between the Jeep Compass vs. Cherokee, you can talk with the experienced team at Price Motor Sales. We offer a great selection of new and pre-owned vehicles, and we would be glad to help you choose the Jeep SUV that matches your driving needs.