2018 Jeep Grand Cherokee vs Toyota Highlander

Sport Utility Vehicles continue to be among the most popular vehicles on the roads today, not just in Mt. Union, Cassville and Huntingdon, PA, but all across the nation. These trucks provide the ability to get wherever you need to go, whether it's through snow and slush or mud and gravel, and they're a lot of fun to drive. Modern SUVs also allow for great comfort and technology while being among the safest on the road.
If you're looking for legacy, it doesn't get much better than Jeep, with roots that go all the way back to the 1940s, but the Toyota Highlander is one of the newer kids on the block, having only debuted in 2001. Discover why the 2018 Jeep Grand Cherokee outperforms and outclasses the newest Toyota Highlander in a big battle of the full-sized crossover SUVs.
2018 Jeep Grand Cherokee vs Toyota Highlander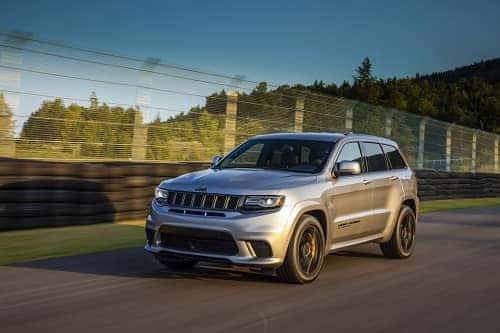 When we start any comparison, we like to begin with what's new in each vehicle. If you're a Toyota fan, there's bad news: the Highlander has absolutely nothing new to recommend this year. It's the same old SUV as it was last year, top to bottom, inside and out.
The Jeep Grand Cherokee, on the other hand, took an engine lineup that was already near best in class and upped the ante even further by adding a supercharged V8 engine into its new Trackhawk trim level, which puts out a blistering 707 horsepower and 645 lb.-ft. of power to back it up. Not only can the Highlander not match this, no other SUV out there can.
Engine Lineup
So we've already established that the Highlander can't match the top engine in the Grand Cherokee, but what about the rest of the lineup? The base engine in the Grand Cherokee is a 295 horsepower/260 lb.-ft V6 3.6 liter. This is upgradeable to a 5.7 liter V8 at 360 hp/390 lb.-ft. or to a 475 hp/470 pound-feet V8 6.4-liter, all before we even hit that top level. It's also available in rear-wheel drive or true 4WD.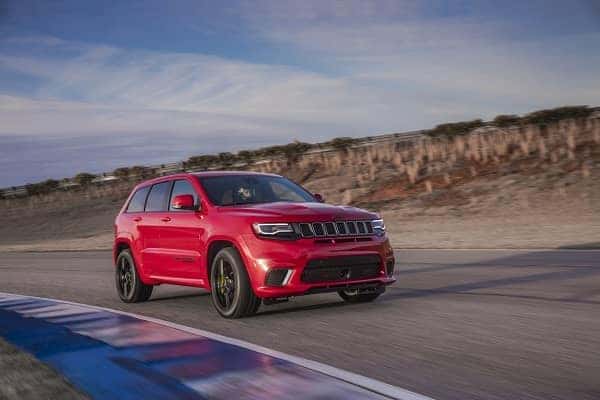 The Highlander sputters in comparison. Its base engine is only a meager 4-cylinder which gets 185 horsepower and just 184 pound-feet of torque. The only other engine available is a 3.6-liter V6 with 295 horsepower and 263 pound-feet. That's right; the top engine on the Highlander is roughly the same as the base engine on the Grand Cherokee. Further, it doesn't have four-wheel drive; it's got all-wheel drive as an option on the V6; the base engine is only front-wheel drive.
Off-Roading
The engine lineup and lack of true 4WD alone puts the Highlander below the Grand Cherokee, but it's worth mentioning that if you're going to trail blaze, you also can't beat Jeep's Trailhawk trim, which gives you best-in-class off-road capability. It features the Quadra-Drive II low-range gearing, Quadra-Lift air suspension, limited-slip rear differential, ascent and descent control, underbody skid plates, and more.
See the Grand Cherokee at Price Motor Sales
If you happen to be in the Huntington, Cassville or Mt. Union, PA, area, you can see the 2018 Jeep Grand Cherokee, the clear winner of this battle, in person. Just stop into Price Motor Sales and ask about a test drive today!