Ram Truck Towing Capacity

There's a lot to love about Ram trucks, and one of our favorite aspects of this lineup is the incredible Ram towing capacity. Whether you need a light-duty pickup for recreational towing or a heavy-duty model that's purpose-built for a work fleet, you'll have all the capacity you need for the tough jobs.
To help drivers in Huntingdon, Mount Union, and Altoona determine the right pickup truck for their needs, the team at Price Motor Sales has put together this article to quickly highlight the towing capacities of the Ram 1500, 2500, and 3500.
Ram Towing Capacity Between Models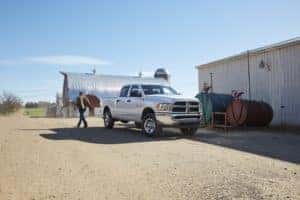 When you need a vehicle for towing and hauling materials, it's important to conduct thorough research to be sure you have a truck that can handle the load. Each Ram truck model is equipped to take on different levels of towing capacity, but it's important to note that each model comes in many trim levels with varying engine options, giving you the chance to customize the model you like best! We've highlighted the maximum towing capacity of the Ram 1500, 2500, and 3500, so you can determine which truck will be most effective for your specific needs.
Ram 1500 Towing Capacity: The Ram 1500's most basic trim can allow up to over 7,000 pounds in towing capacity, but the most high-end version can take on 12,750 pounds!
Ram 2500 Towing Capacity: For the low-end trims of the Ram 2500, these trucks can tow up to a maximum of nearly 15,000 pounds. But when loaded with a better engine, some 2500 models can take on 19,350 pounds!
Ram 3500 Towing Capacity: The base-level trim of the Ram 3500 can tow up to 14,710 pounds, but the most heavy-duty versions can tow up to a whopping 35,100 pounds!
About Our Dealership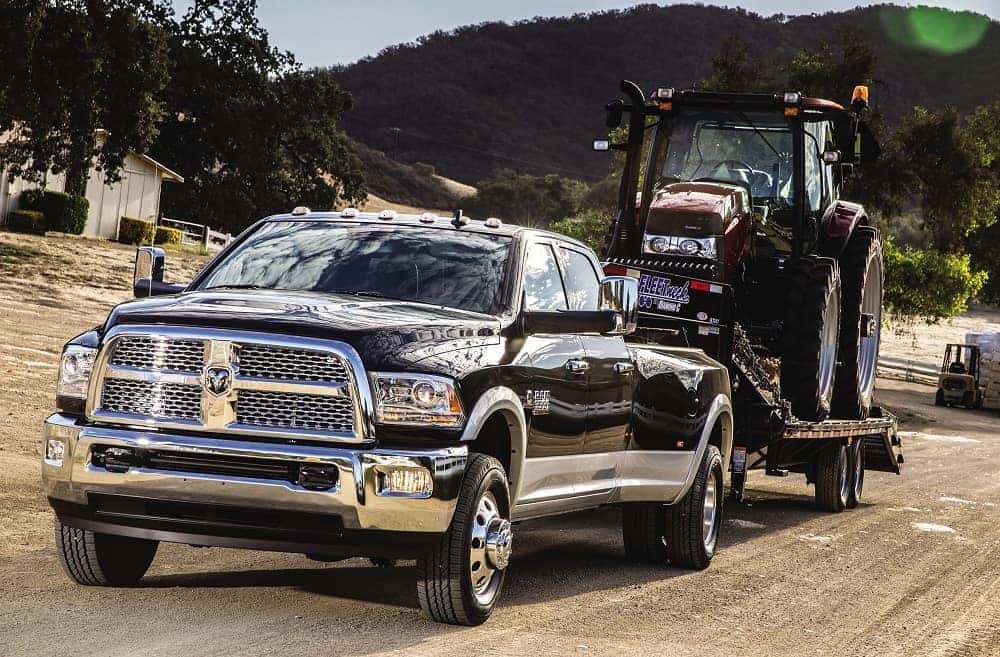 When it comes to choosing a Ram truck, there are numerous options to fit any need. And here at Price Motor Sales, we carry a wide selection of Ram trucks, including the 1500, 2500, and 3500. We also have each model available in different trim levels and options packages to ensure you can get the exact match for your needs. Whether new or used, we're sure there's a Ram model on our lot that has all that you could ever need from a pickup.
If you're still not sure what Ram truck is appropriate for your towing needs, contact us so our friendly and knowledgeable sales team can help. We know all there is to know about Ram trucks, so we'll be happy to discuss your recreational and commercial towing needs, and recommend the truck with the towing capability that suits your needs.
Visit Our Dealership
Price Motor Sales is proud to help drivers in Huntingdon, Mount Union, and Altoona with all their automotive needs, including the search for the right pickup truck. If you want to learn more about Ram 1500 towing capacity and want to browse our selection of Ram models, call or stop by our dealership to speak with a representative and schedule a test drive of your favorite Ram model!