How Long Can You Drive on a Spare Tire?


If you get a flat tire while driving in Huntingdon and have to put on your spare tire, you may be asking yourself, "How long can I drive on a spare?" This is a good question, as driving on a spare for too long is dangerous. The answer to your question will depend on the type of spare tire you have. A full-size spare, for example, offers more time and mileage, while small spares should be replaced within 70 miles. Dive deep into spare tire safety with the experts at Price Motor Sales, below!
Space-Saving Spare Tires
When you're en route to an incredible meal at a Huntingdon, PA restaurant, the last thing you want is to get a flat tire, but it happens. When you go to grab your spare tire, you might discover that it is smaller than your other tires. These are known as space-saver, or "donut" spares, and they're commonly included with many new vehicles. Here's what you need to know after installing one:
You cannot drive over 50 miles per hour on a space-saver spare.
After 70 miles, space-saver spares are no longer safe to drive on.
You'll get less traction than normal on Mount Union streets with a donut spare.
Before installing it, check your space-saver spare for any additional safety notes you should know of, as they're usually listed right on the tire itself. The best way to ensure your safety is to schedule an appointment at your nearest service department, and have a new tire installed as soon as possible.
Full-Size Spare
It's not as often that you'll find a full-size spare in your vehicle, but if you drive a truck or SUV, it may be included. Full-size spare tires can be driven on longer than space-saver spares, but you should still have them replaced sooner rather than later. The brand of your full-size spare is more than likely different than the rest of your tires, which can result in decreased traction and poor handling. You can find a quality tire that will be a much better fit at the Price Motor Sales
parts department
.
What is a Run-Flat Tire?
Ever heard of run-flat tires? They're able to maintain tire pressure after suffering a puncture, and they offer their own set of advantages and disadvantages:
In the event of a puncture, run-flat tires can stay inflated for up to 50 miles.
Due to their puncture-proof nature, run-flat tires are tougher than space-saver or full-size tires.
You'll likely pay more for a run-flat tire than you would for a standard tire.
If you're driving on run-flat tires and are alerted to low tire pressure, you should pull over when it's safe and inspect the tires. There might be a clearly visible puncture, like a rusty nail, in which case you should head right over to the nearest service center for a repair or replacement.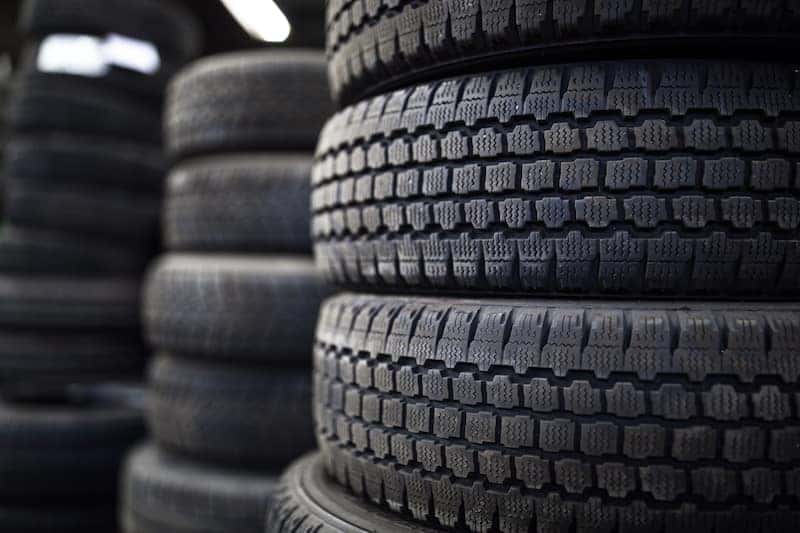 Rely on Price Motor Sales for Tire Care Advice and More!
At Price Motor Sales, we aim to be more than just your trusted Chrysler, Dodge, Jeep, Ram dealership near Altoona. You can also count on us for expert advice on everything from RAM seat covers to family fun in Cassville, PA. For more information, check out our helpful guide on how long your tires should last. If you have any questions, you're welcome to contact us anytime!