Things to do near Cassville, PA
No matter what you like to do on your days off or on the weekends, everyone has moments where they're craving a new adventure. So, if you find yourself twiddling your thumbs and wondering what type of recreation to take part in next, we've got your ticket to excitement.
By checking out these Things to Do near Cassville, PA, you'll be well on your way to destinations that promise fun for the whole family. All you have to do is take a look at them and mark your calendar for the day of your next road trip.
Bedford Fairgrounds Speedway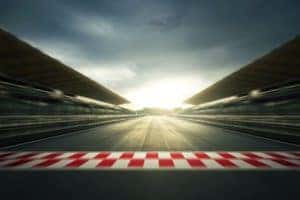 Is there anything more thrilling than a competition between a lineup of bonafide speed demons? Well, that's exactly what you'll take part in at Bedford Fairgrounds Speedway. For over 82 years, this race track has hosted blood-pumping contests, featuring both new and late models of your favorite vehicles.
The automobile that crosses the finish line first stands the chance to win a cash prize, which only makes the competition more exciting. Plus, these well-worn racecar drivers pull out all the stops to snag the winning title, so be sure to choose your favorite before the race starts.
Already have a favorite? If so, you're welcome to cheer them on as they soar past their opponents. Plus, your kids can throw on their cowboy boots and enjoy the show while snacking on some of the yummy treats inside the stadium. Before long, they'll be rooting for their chosen driver right alongside you.
Visit their Facebook profile to stay updated on the upcoming races!
Friends of the East Broad Top
If you're looking for a non-profit destination that aims to preserve local history, plan your next trip for the awe-inspiring surroundings of Friends of the East Broad Top.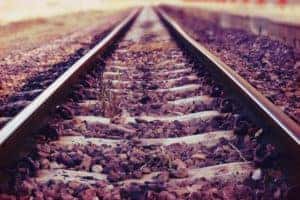 At this local landmark, you'll tour the well-preserved railroad and some of the most impressive locomotives that journeyed across its steel tracks.
No matter if you're a railroad model enthusiast, a history buff, or a newcomer to the area, this storied locale offers up plenty of fascinating facts to captivate minds of the young and the young at heart.
For example, the Friends of the East Broad Top museum features exhibits about railcars, railroad works, and the ways in which locomotive transportation shaped local history and the economy. That way, you can take a step back into the past and enjoy a simpler time.
After you've had your fill of touring the trains at this landmark, be sure to stop by their company store and purchase a hat or tee shirt that'll support this non-profit.
Check out their Facebook page to see some of the fun photos aboard the trains!
Rockhill Trolley Museum
After you've explored the amazing sights of your town's locomotives of days past, finish up your community appreciation journey with a relaxing ride in an old-fashioned trolley at Rockhill Trolley Museum.
Once you're situated inside these meticulously restored, cozy trams, you and your family will feel like you've stepped back in time during your ride through the gorgeous countryside.
Reaching all the way back to the year 1895, these streetcars provide you with a piece of history from your favorite modern-day era—whether you love the Roaring Twenties, the War-Time Forties, Turn-of-the-Century America, or any other time period.
In addition, this museum features trolleys from various states and even different countries, so that you can get a sense of how people in other areas got around.
Of course, you can't forget to check back at this historical destination, as their trolley stock is constantly changing, with new models arriving and waiting for restoration.
Keep up with their events and museum by stopping by their Facebook!